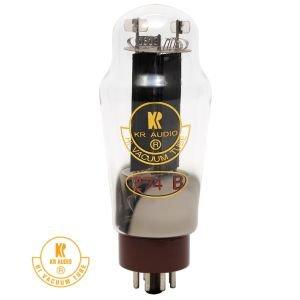 KR Audio 274B (each)
This is the KR Audio 274B.  Sold in matched pairs.  This is a replacement for any 274B rectifier and is a perfect match for rectification with your KR Power Tubes. 
KR Audio offers a six month warranty on all tubes from the date they arrive at wholesaler or the date they are installed in an OEM amplifier.  Contact us for pricing to upgrade your Art Audio purchase.
We currently have one 274B in-stock. If you need more than one, we will special order from KR.  Timing is usually 2-3 weeks from order placement to delivery.  Delivery time is longer during August when KR is closed for Holiday.